Genre: Animation, Adventure, Comedy
Director: Kyle BaldaBrad AblesonJonathan del Val
Top-Cast: Steve Carell (voice), Pierre Coffin (voice),Taraji P. Henson (voice)
Writer: Brian Lynch, Matthew Fogel (screenplay by), Cinco Paul (characters)
Minions: The rise of Gru aka Minions 2 is a 2022 American computer animated comedy movie directed by Kyle Balda, written by Brian Lynch, Matthew Fogel, and produced by Chris Meledandri, Janet Healy, and Chris Renaud. This animated released theatrically on 13th June 2022 (Annecy), and will be released in United States on 1st July 2022.
The music in this film is composed by Heitor Pereira while the editing is handled by Claire Dodgson, and this film is distributed by Universal Pictures. The duration of this film is about 1 hour and 30 minutes. The theatrical release of this film was held on 13th June 2022 (Annecy) and will be released on 01st July 2022 in the United States.
This film is a sequel to the spin off prequel Minions (2015), coming to the voice in this animated film: Steve Carell as Gru, and Pierre Coffin as the Minions, along with Taraji P. Henson, Michelle Yeoh, RZA, Jean-Claude Van Damme, Lucy Lawless, Dolph Lundgren, Danny Trejo, Russell Brand, Julie Andrews, and Alan Arkin.
Universal Pictures and Illumination announced a sequel to their animated film Minions in January 2017. The production tasks began in July 2017, with Brad Ableson added as a co-director. Due to the Covid pandemic in the country the production work of this film shifted to remote work following the temporary closure of Illustration Mac Guff. The title of this film was announced in May 2019 as Minions: The Rise of Gru.
The story of this film is based on Gru, a 12 year old boy, who is growing up in the suburbs. Gru is a fanboy of a team of supervillains known by the name of Vicious 6. Gru created a plan to become evil enough to join their team. When the Vicious 6 dismissed one of their members, legendary fighter Wild Knuckles, Gru took a chance to join them by interviewing to become the newest member.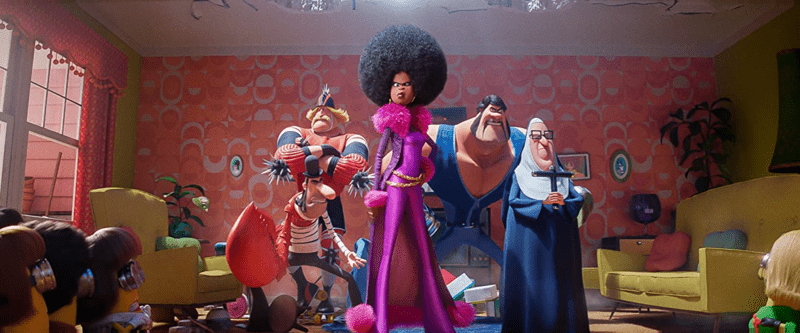 But the story is not that simple, the story takes a drastic turn and things get worse when Gru steals a precious stone from them with the help of Kevin, Stuart, Bob, Otto, and the other Minions. The further story of this film is filled with adventure, action and lots of laughter in an animated way.