Genre: Love, Romance
Type: Reality Show
Synopsis – Lovestruck High is a 2022 reality dating show in which you will see a diverse group of singles going back to the school in hope of finding true love. The very first part of this reality show is all set to premiere on Amazon Prime Video on 18th May 2022.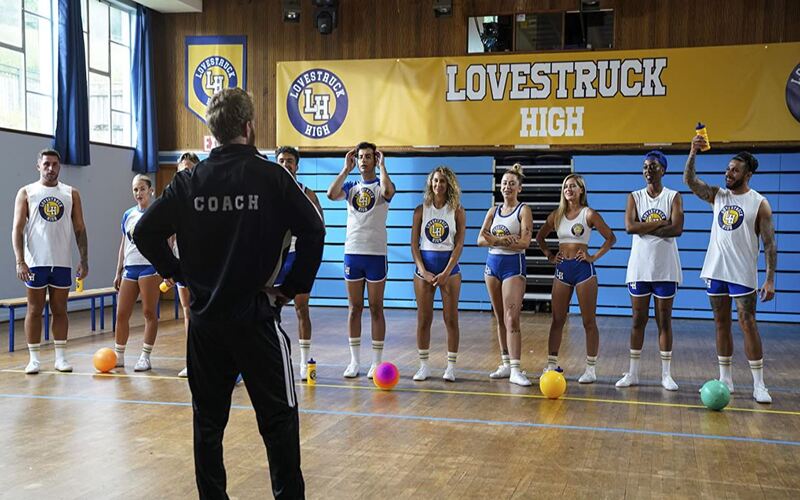 Lovestruck High is a reality dating show which will portray 15 UK singles to a very special American High School setting for a second chance to find love. Rather than hanging out in a shared accommodation abroad, the show offers a fresh take as the contestants set foot inside a sprawling country building kitted out with an American high school aesthetic.
All the contestants will get to know each other and form connections while enjoying their time trying out for the cheerleading team, attending dates at the dinner, before the Prom for the show's finale. Viewers will see plenty of drama and twists in this show including some students being expelled as they missed their chance of becoming Prom King or Queen.
The contestants of this reality show are Adam, Alex, Basit, Chante, Charlie, Dan, Geoff, Huss, Jess, Jody, Junaid, KT, Alex, Megan, Sin, Theo and Yasmine. It can be possible that more singles are thrown into the reality show to make it more spicy. Along with the students in the school there are the faculty staff too in Lovestruck High which includes Principal Nelson, Miss Kelly and Coach Hughes.
Let's see what happens further, who will secure a date to prom and be named prom royalty and win the prize money worth $100,000.