Genre: Adventure, Drama, Fantasy
Director: Philip Martin, Shari Springer Berman, Jessica Lowrey, Robert Pulcini, Juan José Campanella
Top-Cast: J.K Simmons, Sissy Spacek, Chai Hansen 
Writer: Holden Miller
Synopsis – Night Sky is an upcoming American Adventure, Drama, and science fiction streaming television series all set to premier on Amazon Prime Video on 20th May 2022. This web series is created by Holden Millar and Daniel C. Connolly for Amazon Studios and Legendary Television. This web series stars J.K Simmons, Sissy Spacek, Chai Hansen in the lead roles. This series is directed by Juan José Campanella and written by Holden Miller. Produced under the banner of Amazon Studios, and Legendary Television.
The music in this series is composed by Danny Bensi, and Saunder Jurriaans while the cinematography is completed by Andrew Wehde, Pablo Desanzo, and Ashley Connor, editing by Josh Beal, Sharidan Williams-Sotelo, and Joe Giganti. This series is wrapped into 8 different parts of Season One.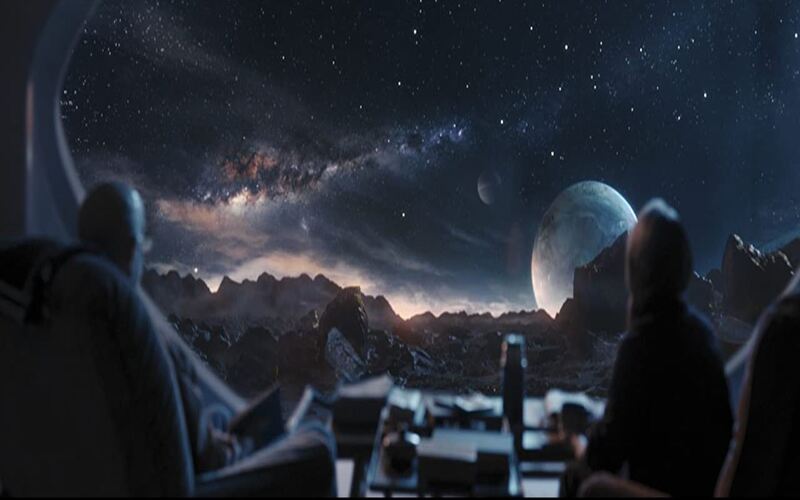 The principal photography of this series started in June 2021 and the shoot took place in Illinois. The series was shot at various locations like the city of Woodstock, Cinespace Film Studios in Chicago, and the villages of Frankfort, Wauconda, and Island Lake. The filming was wrapped up in October 2021. And finally the very first episode of the series scheduled for release on 18th May 2022.
The story of this web series is based on teleportation and science fiction. The story revolves around a senior couple, Irene and Frank whose property contains a bizarre teleportation device that sends people to some abandoned alien base on a remote planet. Irene and Frank secretly continue to explore this odd vacation destination in their backyard garden shed's basement, some loved ones and their nosy neighbors become alarmed at their unusual activities and start asking questions. Their secret lookout post from the other world with its stunning galactic views, becomes the catalyst for a riddle that might solve the greatest mystery of life.