Genre: Drama
Director: Franklin Jacob
Top-Cast: Dilipan, Iniya, Al Hasan Milad
Writer: Franklin Jacob, Santhosh Narayanan, Abdullah Raaj
Writer is an Indian Telugu language drama film released on 24th December 2021 directed by Franklin Jacob and written by Franklin Jacob, Santhosh Narayanan, and Abdullah Raaj. This film is produced under the banner of Neelam Productions by Aditi Anand, Aditi Anand producer, Pa. Ranjith producer, Abhayanand Singh producer, and Avinash Viswanathan. The starcast of this film includes Dilipan, Iniya, and Al Hasan Milad in lead roles.
The music in this film is composed by Govind Vasantha while the cinematography and editing is completed by Pratheep Kaliraja, and Manigandan Sivakumar respectively. The duration of this film is around 2 hours and 30 minutes. The post theatrical streaming rights of this film was bought by Aha Tamil and premiered on 11th February 2022.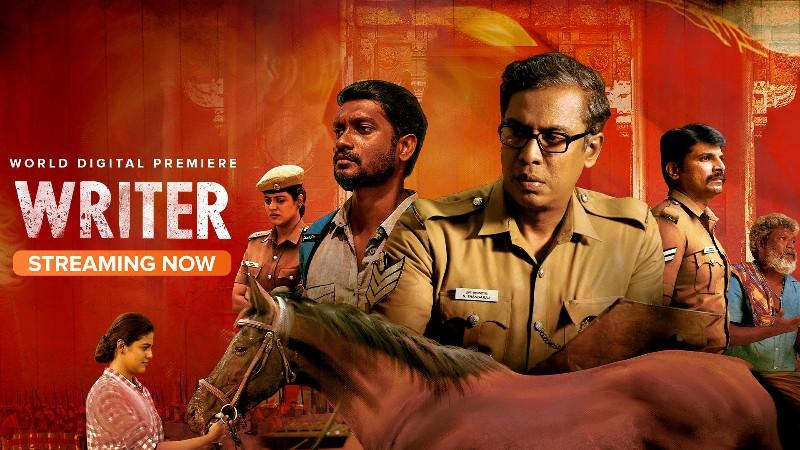 The story of this film is based on a writer at a police station who gets trapped in an illegal custody case involving an innocent Ph.D student. The whole story of this movie is a socio-political drama. The storyline of this film is engaging and very well played by the star cast of this film. Background Music and songs are good entertaining. Overall a must watch for this weekend.