Genre: Crime, Thriller
Director: Vinay Waikul
Top-Cast: Raveena Tandon, Parambrata Chatterjee, Ashutosh Rana, Taneesha Joshi, Anna Ador, Zakir Hussain, Meghna Malik
Writer: Charudutt Acharya, Rohan Sippy
Synopsis – 
Aranyak is an Indian Hindi language Netflix thriller, and crime web series directed by Vinay Waikul, and created by Charudatt Acharya, and Rohan Sippy. This web series premiered on Netflix on 10th December 2021. The film stars who roped in this web series are Raveena Tandon, Parambrata Chatterjee, Ashutosh Rana, Taneesha Joshi, Anna Ador, Zakir Hussain, and Meghna Malik. 
This series was shot in the Kasauli and Manali which is named as Sironah village in Himachal Pradesh, actually in the series the location is fictitious, Sironah is not a real place in Himachal Pradesh. The principal photography was completed in the Kasauli and Manali.
The cinematography and editing is handled by Saurabh Goswami, and Yasha Ramchandani and this series is produced by Siddharth Roay Kapur, Ramesh Sippy, and Rohan Sippy under the banner of Ramesh Sippy Entertainment and Roy Kapur Films. This series has 8 episodes in season 1. Each Episode of this series is of around 48 minutes.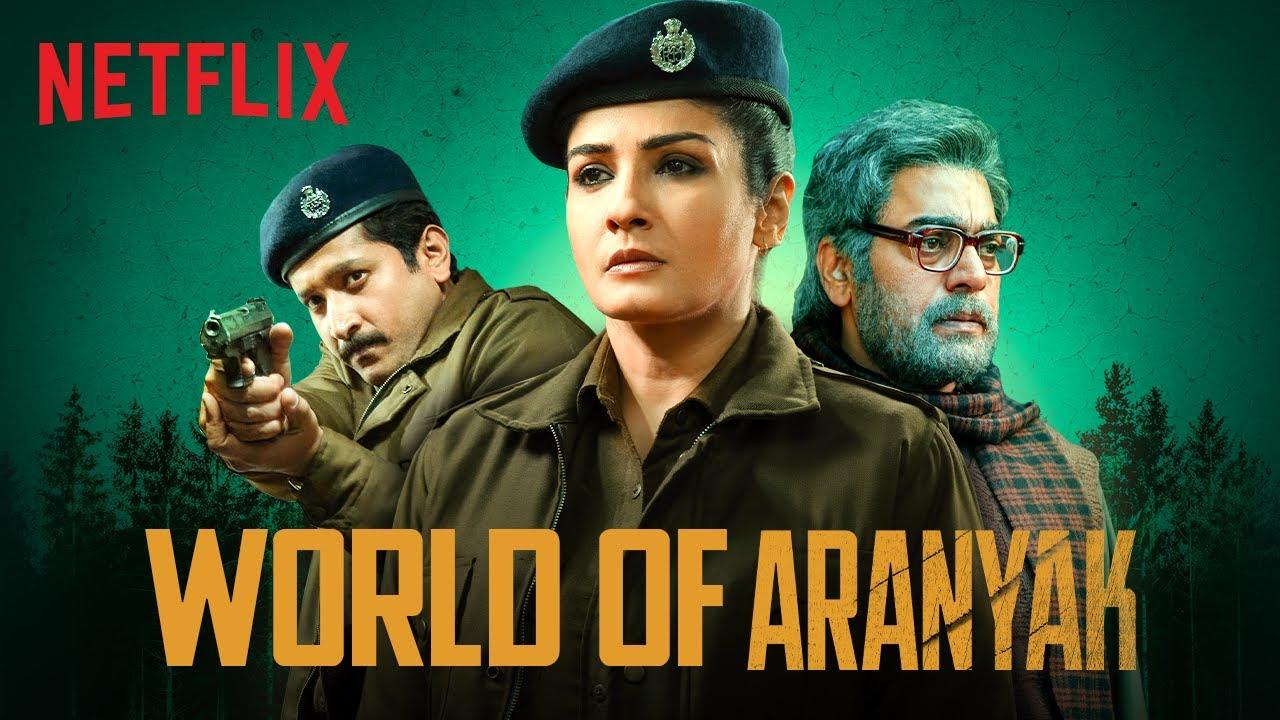 The story of this series is about a lady police officer Kasturi Dogra, she is investigating a french teen's disappearance (who is raped and murdered by a creature). She was killed by cutting her jugular vein (blood vein on neck). All the people in the town are in fear of a murderous creature in the town. The whole story revolves around Kasturi Dogra, Angad, and the Nar Tendua who is also identified as the rapist and murderer of the victim Aimee. The story is filled with drama, thriller, and horror moments start to end. See how the police officers catch the murderer. This Season 01 of this series is available to binge watch only on Netflix.