Genre: Action, Crime, Horror
Director: Rodo Sayagues
Top-Cast: Stephen Lang, Madelyn Grace, Brendon Sexton III
Writer: Fede Alvarez, Rodo Sayagues
Synopsis – Don't Breathe 2 is an American horror film released on 13th August 2021. This film is directed by Rodo Sayagues, this film marks his directorial debut also. He co-write this film with the director of previous released Don't Breathe of 2016. This film is produced by Fede Álvarez, Sam Raimi, and Rob Tapert under the production house Screen Gems, Stage 6 Films, Ghost House Pictures, and Bad Hombre.
This film was officially announced in November 2016 after the commercial and theatrical success of the film Don't Breathe released in 2016. The principal photography of this was started from 07th August 2020 and the filming took place in Belgrade, Serbia and completed till 08th October 2020.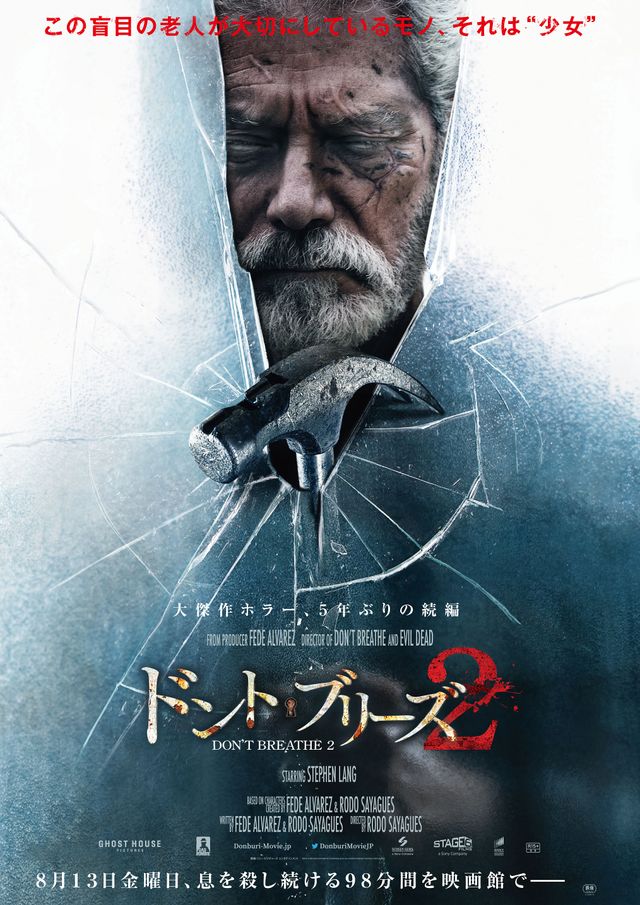 This film was built with a massive budget of rupees 15 Million Dollars and collected almost 47.3 Million Dollar rupees. The runtime of this film is around 90 minutes and the distributor of this film is Sony Pictures Releasing.
Music in this film is composed by Roque Baños while the cinematography and editing is handled by Pedro Luque, and Jan Kovac respectively. This film is based on Characters by Fede Álvarez Rodo Sayagues.